Promotions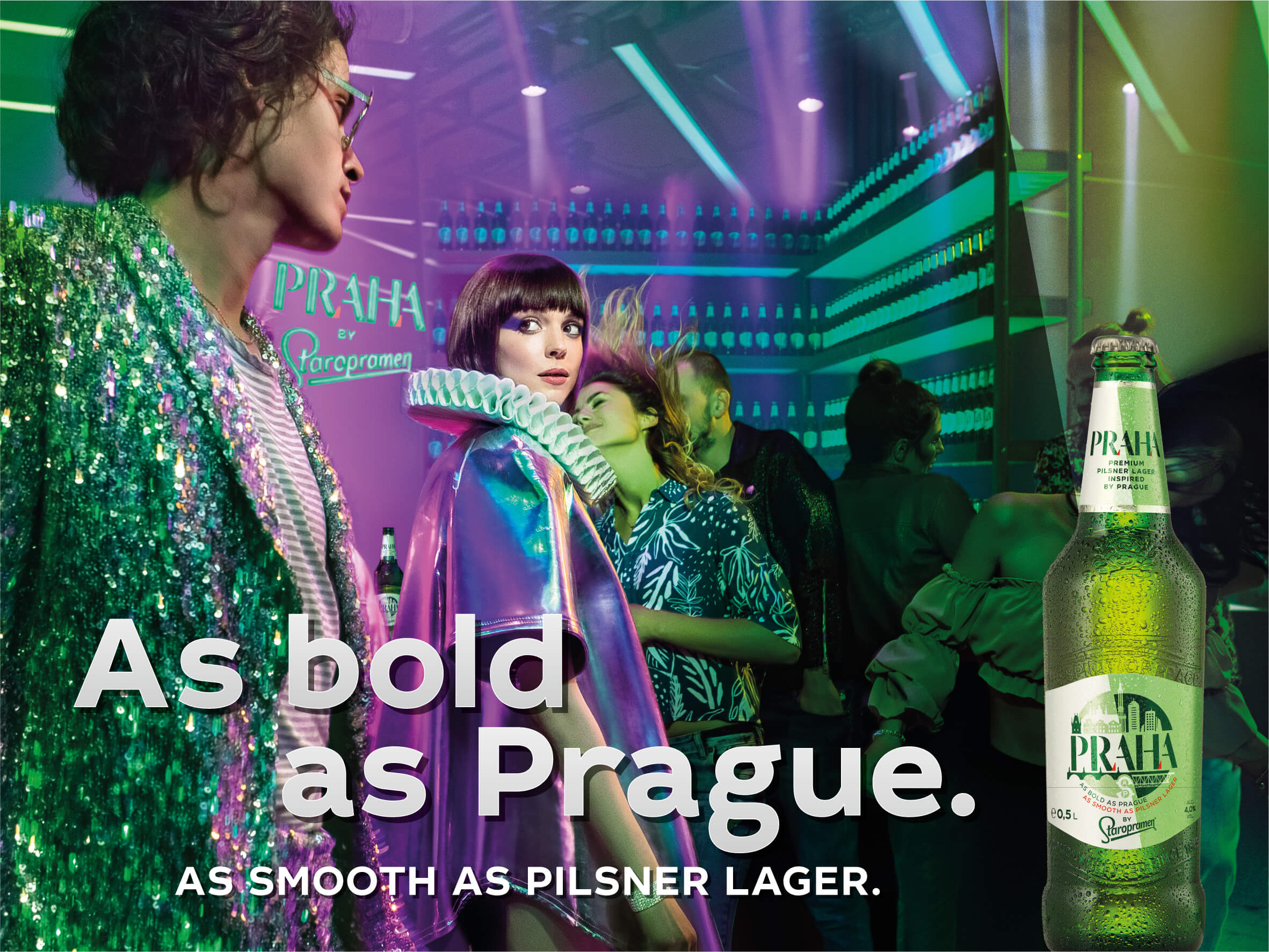 As bold as Prague, as smooth as pilsner lager Praha by Staropramen
We are proud to present the new member of Staropramen family – Praha by Staropramen, a smooth beer with a bold taste, inspiring and satisfying the needs of new generations.

Each of our great beers born in Prague's Staropramen brewery reflects something unique of its creators' character. Praha stands for creative and modern spirit of a bold Staropramen's master brewer Trnka who, back in 19th century, challenged the traditional brewing techniques in search of full-flavored smooth beer. He believed in doing what others had seen as impossible - creating a smooth beer with 4 % alcohol while keeping its richness of taste.

For that reason, the name Praha symbolizes not only the place of its origin, but it also embodies the original character of the beer which stands for being bold and confident in our decisions and inspires us to live by our convictions.
If you search for additional inspiration, follow Praha by Staropramen (@prahabystaropramen) on Instragram and Praha by Staropramen on Facebook.